KNOW | TWELVE, SEPTEMBER 2019

10 Ways to Get Back to the Grind After Vacation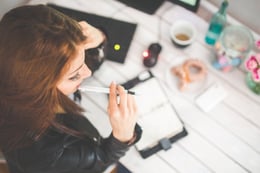 Vacations are awesome. They're also beneficial, allowing you to restock energy reserves, boost happiness, calm your mind and even lower your risk of heart attack, all of which can help make you a better leader. You know what's not awesome? Trying to relocate the zone after returning from vacation. But if you implement the following 10 tips, you'll get back in the workflow in no time.
Prepare Before You Go
Take a Buffer Day
Jump Back into Your Routine
Review Your Calendar
Pace Yourself
Delegate What You Can
Zone in on Your "Why"
Remove Any Distractions
Bring Your Vacation Back With You
Plan Your Next Getaway
So, here we are, after Labor Day, and back at it. This quick read gives us tips on how to really get back at it after vacation! - Entrepreneur
How to Recession-Proof Your Company, and Why You Should Act Now

Recession war stories may seem out of place during this prolonged period of economic growth, but there are signs that a slowdown is on the way. A June 2019 survey from the National Association for Business Economics put the risks of a recession beginning before the end of 2020 at 60 percent. A third of the 2019 Inc. 5000 CEOs expect a recession to begin this or next year, with another third bracing for one in 2021. Whenever the downturn hits, these steps can help your business weather it.

Here are some tips on weathering the storm:

Fundraise
Build your cash reserves while you can. Serial entrepreneur Mitch Grasso had a potential downturn in the back of his mind while raising capital for his latest venture, Beautiful.ai. The presentation software company raised $11 million in Series B funding in March 2018, just 17 months after a $5.25 million Series A round. "I chose to raise money earlier than I would have otherwise, even though it cost me probably a little more" in terms of valuation, says Grasso. "If there's money on the table, take it sooner rather than later. You'll always find a way to spend it."

Conduct Consumer Research
You might not be able to pivot your entire business model, so figure out what products and services your customers will need even in poor conditions. Ryan Iwamoto, co-founder of caregiving service 24 Hour Home Care, started asking his customers for their input when the federal government introduced sweeping rules for home health care agencies in 2016. He wanted to be "the first in market to educate them on all the regulations coming down in our industry," Iwamoto says. "It allowed us to build better relationships"--and has helped boost his company's revenue by more than 68 percent since the law changed, he reports.

Ink multiyear contracts with clients, not vendors
Earlier this year, during a regular assessment of her company's revenue targets, Sandi Lin considered the potential impact of an economic slowdown. The co-founder and CEO of Skilljar was happy to discover half of the customer training platform's revenue was on multiyear contracts, meaning "at least theoretically, that even if all of our other customers went bankrupt," Skilljar would have some runway--and less pressure to scramble for new business. Lin applies the opposite approach for vendor contracts; while Skilljar is sponsoring a major customer conference this fall, she negotiated a minimal commitment on room nights and seats with the hotel and venue. Which is a smart business practice in good times, too; as Lin says, "the most important job of an entrepreneur is to survive." - INC.


The Importance of Your First Hires, and How to Spot the Right Ones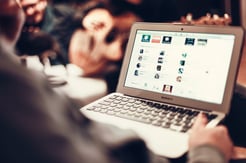 We all know how important employees are to any company. Payroll is often your biggest expense. It takes A-plus employees to build a successful business, and if you're going to spend most of your waking hours at work, why not spend it with people you enjoy?
In this quick read, you'll learn the top 4 attributes to look for in potential employees, including:
Generalists
Your biggest pain point today may be marketing. But what about tomorrow? In an early-stage company, you need well-rounded players who are willing to roll up their sleeves and figure out how to do anything and everything.They've gotten scrappy and identified your company as an exciting opportunity. They want to be at a startup because they want to have a voice in shaping a company's future. Ask questions like, "What gets you out of bed in the morning?" to verify that their motivation is intrinsic and driven by a need to contribute in any and all ways.
No Ego
In the interview process, dig into how a candidate worked with others. Ask them to describe a group project they worked on. Is this someone who's willing to do whatever it takes to help the team? (For example, before our first board meeting at LearnVest, I was the one cleaning the bathroom before our board members came in. At the end of the day, they appreciated how "all in" I was!) Does this person share credit and praise their co-workers? Early-stage teams are often limited in the number of teammates, which means that everyone has to give that much more. Think of it as a startup golden rule: Be the kind of employee you would want to work with.
Believers
In the earliest days, your success isn't tangible yet. Employees have to derive motivation from a bigger vision and unite around a shared mission.
Simply put, you can't have any skeptics at this stage. Look for people who bring positivity, optimism, and a can-do attitude. It is these believers who will act as your culture builders, and once your company scales, they will help you carry your original mission forward.
Grit
As the saying goes, "When the going gets tough, the tough get going." The best startup personalities are those who are motivated by roadblocks. There's no time to shut down for a pity party--you have to keep working harder, smarter, and better. - INC