HELLO | TWELVE, NOVEMBER 2021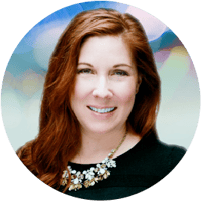 Happy Friday from the Windy City! Delegate is on a road tour this month, and our first stop was here in Chi-town to attend the FIM conference. We are a partner sponsor for this amazing group of Female Integrators who are working alongside some of the nation's best Visionaries & CEOs. I know in my business, delineating these two key V/I roles has been transformational.
My Integrator/COO Joe Belsh and I have worked together for years in this format, but the clarity that has come from really dialing in our seats and how we spend our time has allowed us to take Delegate to the next level. One of the most interesting things I learned as we have worked together- something like 8 years now!- is that the more I step fully into my seat as Visionary/CEO the more I need him to match my pace as Integrator/COO. As you can see from the announcement below, part of our ability to do that was to identify a right-fit person to manage our business development. We are thrilled to elevate ourselves to spend more time on the business and elevate a great team member, Alissa in this process.
Lastly, one of the best parts of my trip this week was being able to spend time in person with some of my team members and partners. I was able to spend time with Amber and Kathy J from our team, and finally meet some of our great friends and partners like Convergo and Visionspark on this trip. Such a great experience to be back in person, even if only for a few days.