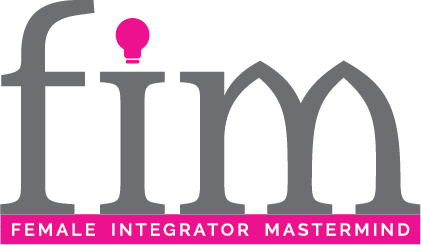 Hello from Atlanta by way of Nashville! Just spent the last few days basking in the warm, vibrant energy of the FIM Community at their annual Summit which was in Music City this year. When I tell you these Integrators are excited to join arms and support and learn from one another, it just doesn't do justice, the loving community that Kristie and her team have built. We love being a partner to them.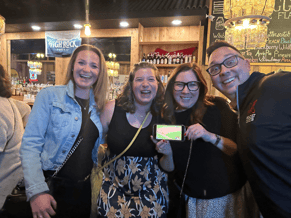 One of the most interesting parts of being at FIM, is being at FIM as a Visionary and watching and learning what our Integrators need from us to be effective. Since I got the inside scoop from best in their field, below are three nuggets to share:
1- They need our support. This sounds obvious but really take it to heart. We may be the soul of our business, but they are the heartbeat. They are keeping the train on the tracks, clearing obstacles for our team, leading and helping bring our vision to life. Let them lead and get out of the way. When they make the call, back them up.
2- Respect and accept your seat. I actually talk about this point alot in my book Let it Go! It can be incredibly hard for us V's to find our place when we leave the hair on fire, busy putting out fires boxes we were sitting in before we had an Integrator. We may quickly get bored and begin to start fires as a way to feel energized. Put down the lighter! Re-center yourself and find your energy through your vision, this is truly your Most Impactful Contribution™. Clarity breaks, long walks, hot showers, whatever it takes. Without your vision contribution, there's nothing for the team to execute on or march into the future fighting for.
3- It's ok to be a squirrel, but don't be a jerk. Many of the Integrators in FIM are moving into fractional work. This means that they are self-selecting to work with a collection of Visionaries that motivate and inspire them, and that they feel they can help. They know their value, and this means that they are selecting WHO and WHY. As a great Integrator enters your company and starts to create positive change and momentum, they want and deserve your respect. Squirrels they can deal with, jerks they will not tolerate, and you'll find yourself without your right hand and heartbeat quickly! Keep your ego in check and stay grateful and kind ALWAYS. Great rules to live by in general!