How to Create a Delegation Plan


Contributed by our Team Member, Kaurie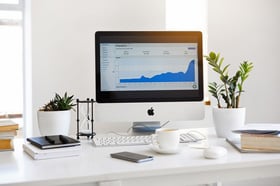 Writing down your goals is essential to achieving them, and this is a common practice. However, simply listing them out won't make them happen.
We offer a customized Delegation Plan to specifically address each goal and the method to getting there. Beneath each primary goal are the next steps and the tasks needing to be done to get closer to achieving that goal. This is not a one plan fits all scenario. Every entrepreneur does not have the same needs based on their business growth plan and unique abilities. Therefore, the delegation plan is designed to match the needs of the business owner.
I have found that identifying a goal and knowing what to do first can be so overwhelming that it's easy to procrastinate. Many entrepreneurs and business owners feel the same way. How do I begin? What do I do first? Additionally, entrepreneurs often feel bogged down and de-energized by the administration necessary to get organized. While they know it's essential to progress, it's a tedious part of business that is not everyone's strong suit. A virtual executive assistant who follows and guides you through your customized action plan can manage those boring administrative tasks that don't fit within your areas of passion, while allowing you to further pursue those passions.
The Delegation Plan is a guideline to stick to for at least a year, to evolve as your business grows as a result of its implementation. It's a document to be revisited frequently to ensure the team is still on track to achieving the overall goals of the business. After the first year of working together, we take a deeper look, evaluate our progress, and update the steps to achieving perhaps more detailed and loftier goals.
You'll never have a goal without a methodical plan again!