How to Prepare for an Executive Virtual Assistant


Contributed by our Team Member, Mackenzie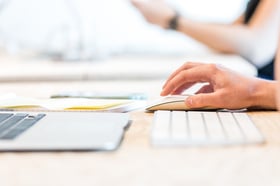 You have hired an Executive Virtual Assistant (VA) so now you may be thinking "Great! Now what?" We have found that while entrepreneurs know they need help, and maybe can even specifically point out a few things, the hardest part is always just getting started. Below are a few next steps you can take to prepare to work with a virtual assistant.
First: Determine What Needs to be Delegated:
Thinking about your daily activities and writing them down will help you actualize all the things you need to do for your business, is the first crucial step. Then going back through those items and determining what YOU actually need to do versus what your VA can do for you, or on your behalf, is the next step. Being as specific and comprehensive as you can be. Items that you don't know how to do, don't want to do, or don't have time to do are great tasks for you to hand over to a VA. At Delegate Solutions, we help you organize this very important task by providing you with an Activity Inventory and then discussing it with you during a weekly call to create processes for our team to support you.
Second: Identify the Priorities
When you look over your list of daily, weekly and monthly tasks, put a star next to the ones that have to occur to make your business go round. These are the tasks that have to be completed each month, whether you like it or not. Maybe there is a process to get them done, maybe it's a quick 5-10 minute task, but it must be done for your business to be successful. Then go back to those starred tasks and mark with a D, W, or M for how frequently you need to complete them.
Third: Be Prepared to Train
If you already have Standard Operating Procedures (SOP's) in place, you are going to want to screen record yourself doing them. Have them ready for your VA team on day 1. If you don't have processes already in place, or the ones you have aren't working, your team at Delegate can help you create these. In fact we are committed to process creation, capturing & managing processes for all tasks with our clients.
Fourth: Cross the t's and Dot the i's
In order for your VA to help take tasks off your plate, and help support you, they need to have access to your software and platforms. Long gone are the days of a spreadsheet on your computer or a written list under your keyboard. We recommend using a password manager, like LastPass or Zoho Vault. Once your VA is officially onboard, sending them the passwords through the manager. This keeps your information safe and allows your VA to get to work quickly. If your VA is going to be assisting with emails and communicating with your clients, it would be wise to set up an email address for them, within your organization. If this technical task makes you uncomfortable, your VA can assist in setting up their own account, within your organization's platform (Microsoft, G-Suite, etc)
We know the steps prior to hiring a Virtual Assistant might have been a journey. But adding these four extra steps before the virtual assistant starts will get you both off to a wonderful start.