HELLO | TWELVE, OCTOBER 2021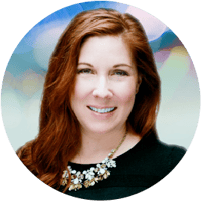 Happy Friday and welcome to the start of my favorite season, Fall! It's also the start of the final quarter of the year so we are busy here at Delegate wrapping up our rocks and preparing to reset for Q4. I may have shared with you that I've spent much of this year writing my book, A Culture of Delegation.
Writing a book, I have found is one of the most disciplined activities I've ever had to do, simply because it requires sustained creative engagement. I love to write, and often joke that it's the only part of my Ivy League degree from UPenn that I ever use in my work, writing tons of blogs, articles, and other content over the years. However, the process of writing a book has been intense and time-consuming. My deadline of today is self-imposed for a few reasons, but sticking to it has been the best thing that I've done to keep myself on track and actually get it done. And, I'm happy to report, there were many parts of just getting it ready to submit that I was able to delegate! Yay!

That said, I know that what I am putting out into the world will create value for people I may never get to meet. It will expand the reach of our message that delegation is the foundation for exponential growth. And, when we can master it and then get our teams to master it, we become unstoppable and can create incredible impact. I hope to have it in hands Spring of 2022 and will share more as we get closer to print.