KNOW | TWELVE, NOVEMBER 2019
11 Tips for Female Entrepreneurs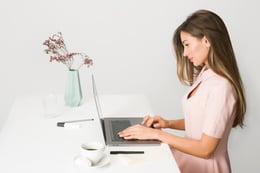 Check out this quick read on tips for female entrepreneurs beating the odds. According to the National Association of Women Business Owners, today there are more than 11.6 million women-owned businesses in the U.S. Since 2007, the number of women-owned firms has grown at five times the national average, with 1,072 new women-owned firms starting every day.
Here's what female entrepreneurs can do to avoid being one of the 20% of small businesses that fail in the first year or 50% that do not survive beyond five.
Do what you love and love what you do
Be generous with you time for clients, and strive for the highest quality in everything you do
Network
Fake it 'til you become it
Listen to feedback
Create an inspiring work environment
Hire a motivated staff
Never lose curiosity for learning new things
Set goals
Maintain the balance between work and life
Have a business financial plan and personal financial plan
With more women than ever starting their own business, and with the increasing rate of success of these businesses, one could surmise that women may especially be well suited for entrepreneurship. - CNBC
8 Keys to Delegating Your Work (without sacrificing quality)

At Delegate, we embrace the importance of delegation (obviously…). In this article, Robert Kegan and Lisa Lahey, both professors at the Harvard Graduate School of Education, weighed in with some insight into the art of delegation. Check out this great quick read on how to delegate your work without having to worry if it's getting done right. Here are some key takeaways:
Select 'the right person' to do the job

Be explicit about the employee's level of autonomy

Make the desired results clear

Provide the necessary resources

Establish checkpoints

Encourage innovation

Create a motivating environment

Be tolerant of risks and mistakes and make them educational
4 Tips for Aspiring Women Business Owners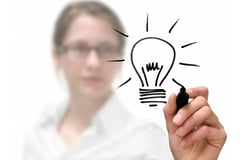 We are all about empowering female entrepreneurs/business owners at Delegate. We found this great article at entrepreneur.com full of easy, practical tips for women in business that we hope you'll find inspiring and helpful on your journey towards business ownership! Here are the takeaways:

Know your worth
It's no secret women earn less than men in the workforce. Unfortunately, this disparity carries over into entrepreneurship, where women business owners earn 28 percent less than their male peers. However, your professional rates should be determined based on the business value you deliver to your clients.

Recognize old hierarchies no longer apply
Another aftereffect of the corporate world is the deep-rooted power of job titles, which can shape your perception of who you have "permission" to reach out to when prospecting and building relationships. Yet as the CEO of your own company, those rules no longer apply. In fact, it's incumbent upon you to speak directly with top executives. because that's who your company is ultimately responsible for delivering results to.

Have a Red-Velvet Rope
Just like a bouncer working the door at an A-list nightclub, it's entirely your choice as to which prospects you let walk through your red velvet rope. That means you never have to take on a toxic organization or decision maker as your client, and you can set firm boundaries from the get go.

Don't Bury the Lead
Everything you've done in your professional career counts toward the business you're building now. And when a corporate decision maker is putting his, her or their reputation on the line to buy from you, it's no time to beat around the bush about your track record of results. To receive the financial compensation you deserve, you have to put your strongest credentials on the table from the word hello. - Entrepreneur