KNOW | TWELVE, JULY 2019



The Trump Administration's Newest Health Care Rule Could Shake Up Small Business Benefits Nationwide


In less than six months, small business employees could have some of the same health insurance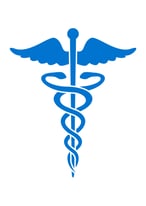 tax benefits as workers at large corporations.
Last month, the Trump administration issued a rule making health reimbursement arrangement (HRA) plans more accessible to workers nationwide. The use of HRA plans, which are funded with pre-tax money by employers, has long been restricted to exclude paying for insurance premiums. The new ruling, which goes into effect in January 2020, will change that.
Historically, larger organizations with many employees have more negotiating power than smaller firms, and can obtain stronger health insurance plans for their employees at lower rates. The Trump administration is framing the new rule as a way for some small businesses to level the playing field.
"There are some employers who would like to offer their employees health coverage, but the requirements have become so extensive or the cost has become so high, that they aren't able to," Alexandra Campau, a former special assistant for health policy to President Trump, told the Journal. - INC
The 5 Most Important Accounting Reports for Your Small Business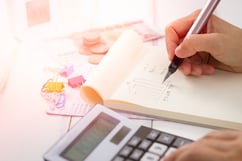 When it comes to small business accounting, most people know that it is important to keep your records updated for taxes. Here are some of the most important accounting reports for your small business that you should know about, that may help that you can grow, improve and expand your business.

1. Profit and loss statement/income statement
Small business owners should look at this report at least monthly. This should tell you what's working well and what isn't, as well as help you focus on the most profitable parts of the business.

2. Balance sheet
A balance sheet gives you a snapshot of what a business has and owes at any given time. For small businesses, assets typically include things like bank accounts, accounts receivables, and possibly an investment account.

3. Accounts receivable aging
You don't work for free, and your business isn't a charity. Doing the work and sending the invoice is just part of the battle. You also have to make sure those payments get paid and collected.

4. Revenue by customer
Just as you should be looking at who owes you money, you should be looking at who gives you the most of it. Your revenue by customer report tells you how much you made from each customer over a period of time.

5. Accounts payable aging
You probably wouldn't like it if a company took too long to pay you. Do your vendors a favor and pay them on time as well. Your A/P aging report tells you who you owe and how much. As long as your books are updated, you can easily look and find who you need to pay so you don't miss the due dates.

Check out this quick read for more advice and details on how you can use these accounting reports to get your business to the next level! - Entrepreneur
Summer slowdown? 3 things a small business can do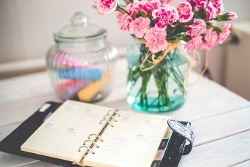 For a majority of small businesses, summertime presents a major challenge. Regular customers have other priorities -- kids are out of school, vacations disrupt typical working hours, and recreational summer activities can take up much of the remaining time.
That can lead to big slowdowns for small businesses. Ideally, you've already budgeted for that, but there are things you can do to both increase business and set your company up well for the rest of the year. These ideas won't prevent the slowdown completely, but they're still smart moves to consider.
1. Lean into it
If things are going to be slow, use the summer months to take care of business. This is the perfect opportunity to make major changes, revamp your physical location, and work on fine-tuning marketing efforts for your busier season. This is also a period when you should encourage your staff to take time off.

2. Fill seasonal needs
Depending on your business type, consider running half-day events where parents could leave their children with a hired school teacher to lead art clases, model building or Lego events, which will give parents the break they are looking for! Your business may not have such an obvious fit, but look at what the market needs and try to deliver it. Be clever by trying new things at a time of year when it's less risky to experiment.

3. Build up to an event
Consider hosting a community event at your small business. It could be as simple as a showcase of new products with snacks or perhaps a hired musical guest. Understand that your business may not command your customers' attention all summer, but that doesn't mean they don't like you. Try to find a way to remain connected and drive some business during summer months when people often have other things on their mind.

4. Be creative
If you know you're not going to be as busy as usual, take some chances. Try out new ideas -- if they fail, it won't be a deal-breakerl. This is a season to put in the work to grow your business for the rest of the year.

Check out this great article for more advice on ways to beat the summer-slowdown! - Fox Business