Take Back Your Time And Find More Freedom!
We are proud to announce the launch of our very first e-course, The Elevation Quarter™!
In 90 days, learn the tools and mindsets you need to gain freedom, flexibility & scalability in your business. Spend the next quarter focused on elevating YOU! In our Elevation Quarter™ Workshop, we will guide you and a small cohort of like-minded leaders through a series of delegation exercises, with a mix of LIVE e-learning, small group breakouts, accountability tracking, and a proven system to help you find more freedom.
ARE YOU HITTING THE CEILING?

Do you need a simple plan and process for delegation?

Are you burnt out, frustrated, and ready to delegate in a repeatable, reliable way?

Do you want to learn to scale your business while having more time in your day?
If you're like most seasoned leaders, you've spent the last 20 years running solo, doing most things yourself.
You understand and appreciate the concept of delegation, but have never really taken the steps to change your own habits long-term.
You're probably thinking to yourself, there has to be a better way than this.
And the truth is, there is….introducing the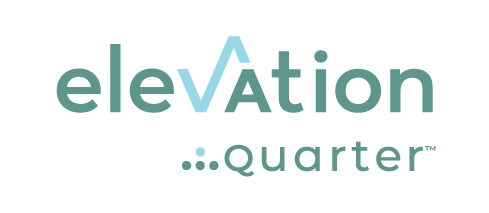 The Path to More Freedom
In just 90 days, we will guide you through a series of delegation exercises, with a mix of live learning, small group breakouts, accountability tracking, and a proven system to help you find more freedom.
Session 1:
Delegation Mindsets
Heighten self-awareness and identify mindsets and positive habits around delegating. Discover how delegation will make an impact on your vision.
Session 2:
Discipline
Learn the behaviors of disciplined leaders and how to identify and work through bottleneck behaviors that hinder delegation success.
Session 3:
Art
Understand and overcome limiting beliefs that impact our ability to let go. Learn how to identify what to delegate and explore best practices to determine which handoffs will bring the most impact.
Session 4:
Science
Go deep with our proprietary delegation system and learn how to consistently handoff the right things in a reliable, repeatable way
Session 5:
Delegation Strategy & Metrics
Build out a delegation strategy that is tied to your goals and priorities, and includes success metrics. Learn how to hold a weekly check-in meeting to keep everyone on track.
Session 6:
Reflect and Improve
Troubleshoot and discuss any breakdowns in the delegation process so far. Evaluate energy shifts and habit changes and re-establish delegation strategy and metrics for the future.
ENROLLMENT IS NOW OPEN

HERE'S WHAT YOU GET INSIDE THE ELEVATION QUARTER™:

6 LIVE 90-minute facilitated small group learning sessions with Q&A time - [$4997 value]

Weekly Office Hours across the quarter with delegation strategists - [$1997 value]

Exercises & small group breakouts to enhance skills - [$997 value]

Scorecards and habit trackers to show your progress - [$397 value]

Ongoing email support for Q&A across the quarter - [$497 value]

24/7 Private cohort Facebook group for peer learning during workshop - [$1297 value]

24/7 Alumni community Facebook group for peer learning after workshop - [$1297 value]

Customized VIP workbook & templates - [$697 value]

BONUS Special guests and lots of extra resources! - [$597 value]
TOTAL WORKSHOP VALUE = $12,773!!
---
YOUR PRICE TODAY
1 Payment $1,497 Or 3 payments of $599

DON'T TAKE OUR WORD FOR IT….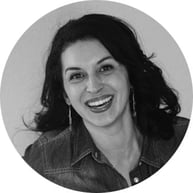 "Thanks to the Elevation Quarter Workshop, I have been able to build confidence in myself as a leader, build systems my team can easily follow to free up my time to scale my business. Couldn't recommend this course anymore!"

- Katrina Padron
CEO, North Star HQ
---
NOT SURE IF THIS PROGRAM IS FOR YOU?
Do you find yourself thinking these thoughts multiple times a day, week, or even month?

"It's easier for me to do it myself than to explain it, I can do it better."

"My work is too complicated to hand off."

"I tried handing this off before and it got screwed up and cost me more time to fix it."

"I know I need help, but I don't even think I'm in a place where I can add someone in yet."
Sound familiar?
We believe that delegation is an energy management system™. This simple shift in thinking along with a series of habit forming activities and exercises are the foundational next steps to becoming a great delegator and taking back your time.
If you were looking for a sign to take action and make the next move…
THIS. IS. IT.
Ready to elevate your success?