HELLO | TWELVE, JANUARY 2022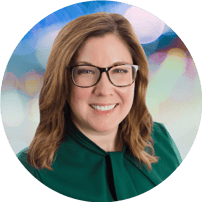 Happy Friday and welcome to a new year! Isn't it amazing to look back at how far we've come just in this past year? It's so remarkable. So much of what's on my mind lately is the nature of change. How much of it we can impact or plan for and how much it can surprise us with opportunities we never even considered. I also believe that tracking and acknowledging what we accomplish creates momentum and energy to keep us moving into the future, whatever unexpected changes come our way. The ability to weather change over the years creates the resiliency and perspective we need as leaders to keep going.
Below are a few things we accomplished this year that I'm super proud of:

1. I wrote a book that launches this Spring!
2. Delegate hit the Philly 100 List for the third year in a row!
3. We promoted one of our fab team members into our Business Development Role!
4. I wrote an ebook that got hundreds of downloads!
5. We launched our first e-course: Elevation Quarter managed and run by two fab team members!
None of this is possible without a strong commitment to delegation and a great team working together to live out a shared vision. Thank you to everyone on the Delegate Team who made 2021 such a stellar year. Thank you to our amazing strategic partners who continue to make great things happen via our shared vision of great, meaningful relationships. And thank you to our community of entrepreneurial leaders who continue to inspire and motivate us to help YOU find more freedom and increase your impact. You are why we exist.