KNOW | TWELVE, MARCH 2019
Here's How Delete Messages You Regret Sending on Facebook Messenger
Facebook now lets you delete messages from old Messenger chats, a feature only Mark Zuckerberg used to have. Facebook launched a new feature in early February that lets you delete old messages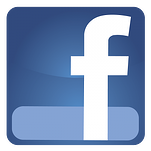 inside its chat platform, Facebook Messenger. If you'd like to clean up your old chat history or have sent messages you may regret, there is an easy way to delete them. You can even delete newly sent messages if you act within 10 minutes of sending.
First, open the Facebook Messenger app on your phone or desktop and find a conversation with messages you would like to delete. On your phone, press and hold on a message or select the three dots menu icon on desktop version. Choose "remove" next to the message. If you have sent the message in the last 10 minutes you can select "remove for everyone" to make sure the messages disappear from the indexes of the people you've sent them to, not just your own history. - CNBC
A New Google Tool Tells You If Your Password Is Unsafe
Google has developed a new free tool to let you know when your login information is exposed. Available as a Google Chrome extension, Password Checkup will monitor your various website logins. The Password Checkup extension was designed with cryptography experts at Stanford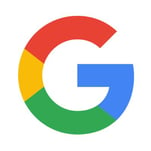 University and Google. Users' log in information will be encrypted so Google won't actually be able to see them itself but if you log in with a username and that Google knows has been compromised, the extension triggers a warning that will prompt you to change the password.
Google is able to offer this extension because they cross-check the login credentials against a regularly updated database of more than four billion username and password entries collected from sources such as password dumps. Hackers responsible for data breaches sometimes post people's usernames and passwords online and because many people use the same passwords across sites, criminals could try to use the information to gain access to other accounts. The new extension won't be able to automatically reset passwords for non-Google services, but it is one way to make those accounts more secure. - CNN
Small-Business Owners Look to Grab This 20 Percent Tax Break
A new 20 perce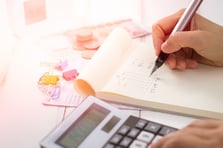 nt tax break will benefit many small business owners filing their 2018 taxes. One of the features of the Tax Cuts and Jobs Act is the establishment of the qualified business income deduction. This tax break allows owners of pass-through entities to deduct up to 20 percent of their qualified business income. This group of small businesses includes sole proprietorships, S-corporations and partnerships. Business owners with 2018 taxable income below $157,500 if single or $315,000 if married and filing jointly may qualify.
It's still a bit of a struggle to determine who qualifies even though the IRS also has spent most of 2018 and part of January 2019 fine-tuning the regulation and more closely defining which businesses were eligible. Entrepreneurs, regardless of industry, may take the 20 percent deduction if they have taxable income that's under $157,500 if single or $315,000 if they're married. Over that income threshold, the IRS places limits on who may take the break. Business determined to be "specified service trades or businesses" aren't able to take the deduction at all if their taxable income exceeds $207,500 if single or $415,000 if married.
Bottom line, talk to your accountant and keep well documented books and records. As tempting as the 20 percent deduction is for small businesses, entrepreneurs should proceed with caution and be ready for the possibility that the IRS could challenge your deduction . - CNBC