KNOW | TWELVE, OCTOBER 2019
Diversity in the Workplace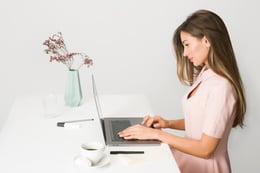 Here's a quick read about Aflac's success of celebrating women in the workplace and the benefits of diversity amongst any organization. Here are the highlights:

Great businesses thrive on diverse workforces, as women founders and senior executives know firsthand. Diversity starts with hiring practices, but extends to creating a culture of inclusion in which diverse backgrounds and viewpoints are embraced.Diversity also requires addressing the unique, practical issues of women at every level in the workplace. A key piece is offering benefits packages that meet women's needs, freeing them from worry so they can focus their full attention on work.
Hiring for Diversity
Among the advantages of a diverse workforce are better business performance, increased customer satisfaction and improved employee satisfaction.

Commitment at the Top
Commitment to diversity must start at the highest levels, with leaders setting the tone and showing the way.
Policies that Support Inclusion
An inclusive environment doesn't guarantee success, but it does provide the environment for talented people to flourish and prove themselves.

Benefits to Meet Diverse Needs
Benefits packages are a powerful way for your company's commitment to diversity to touch employees every day. And today's workers are not just looking for health insurance, dental and vision coverage. Supplemental benefits are just as critical when it comes to financial security, quality of life and peace of mind. - INC
Social Media Branding

One of our beloved clients, Team 624, has been helping entrepreneurs and small business owners optimize their social media platforms for years. In this blog/case study, you will learn about the importance of branding and simple steps you can take to reach your target audience!
Here are some quick takeaways:
Deliverables
- A clear brand story is important for your company
- Development of audience personas to inform key messaging is crucial
- A voice and visual guide to ensure consistency across all marketing channels leads to increased results
- A social media and content strategy can position you as a leading brand
- Identifying internal and external resources needed to execute strategy is of utmost importance

Results from Team 624's work
- Increased social engagement rate by 26.3% in 3 months for Printfresh, and 44.7% for Voloshin
- Secured local magazine, blog and television coverage for the brands in their first month of launch
- Drove 2,200 website visits across both brands in 3 months through a mix of paid and organic social media strategy
- Facilitated influencer marketing partnerships, doubling average monthly revenue over time
- Successfully attracted the attention of wholesale partners, resulting in over 100 retail orders
Learn more here!
5 Tips to Make Managing Employees Less Stressful for Everyone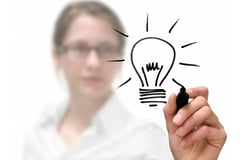 In this quick read, you'll learn some super-simple, valuable tips on making sure you're managing your employees in a way that causes less stress on you, and them. We call it a win-win…. Here are the takeaways:

Match the right software to your needs.
Finding the right solution for your company will take much of the hassle out of managing your human resources, leaving more time for the kinds of management practices that actually promote the happiness and engagement of your employees.

Encourage employees to be well-rounded outside of the office.
Well-rounded individuals are happier employees because they take time to refresh outside of work. Happier employees, it turns out, are more productive. Since the most effective leadership is leading by example, look for opportunities to volunteer in the community and show your employees how gratifying it can be to give back.
Be the wind beneath their wings.
Your employees should have goals at work, whether they revolve around sales figures, client satisfaction ratings or performance review metrics. Goals can help motivate workers and keep them engaged and productive. It's also important, however, that they have goals outside of work.
Recognize that appreciation is strong currency. Now that your employees have goals both for their work performance and their lives in general, celebrate their accomplishments when they achieve them. Instead of handing out a vague sort of accolade like employee of the month, get specific. What did they do that you think is worth celebrating, and why should the rest of your employees take note?

Stop being a private eye.
Trust your employees. You hired them, after all. Your employees are there to do a specific job, and they can't perform it when they're constantly being micromanaged. Trust your employees to get their work done, and the vast majority of the time, they will. If they constantly feel as though they're being spied on, they'll just become resentful and unproductive.

Take a look at this quick read to learn more about managing your employees to give you a new perspective on what works best in navigating the employee/employer relationship! - Entrepreneur