DS Expert Chat:
The Path Out of the Day to Day - The Importance of a World-Class V/I Duo
On this Expert Chat we spoke with Casey Cavell, Founder & President of Legacy 4:12, about how this important relationship can transform a company and get the business owner finally out of the day to day.
---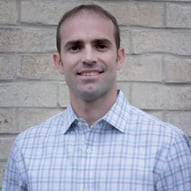 Casey Cavell is an award-winning entrepreneur, Jesus follower, and trusted advisor to those looking to reach their highest potential.

He attributes his success to his parents, who taught him the value of hard work and diligence, and to the team of trusted advisors, he has surrounded himself with.

Casey is a serial entrepreneur. He started his first company at the age of 21 and since then, he has started, bought, invested, and operated over two dozen businesses in various industries.

After a business he founded was acquired, Casey became passionate about helping others achieve the same level of success. He created Legacy 4:12, which consists of an entrepreneurial team of advisors, mentors, investors, and experts who are called to serve the growth-minded entrepreneur.