LEARN | TWELVE, AUGUST 2019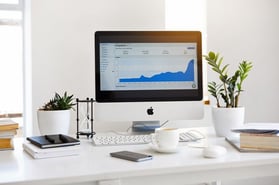 Consistency breeds trust with your client base as well as your employees. To achieve consistency in your business, empower employees, create loyal clients and build your brand - relying on basic core processes is always the answer.
A core process is defined as the way that you do business or more simply, the how and why of running your business.
One of our favorite books, Traction, states that establishing basic core processes is the "most neglected component" to operating and growing a successful business. When leadership and employees do not have a clear definition of the how and why, it leads to lack to accountability and clarity as well as a loss of consistency within the organization. This naturally overflows to your client experience as well as the organization's profitability and future growth.
By identifying and documenting your core business processes, everyone in the organization gains confidence, accountability and trust in the how and why. Clients experience consistency which leads to trust and loyalty - all of this leads to your business profitability and growth.

When core processes are documented and everyone is following them, leaders are more able to spend more time on strategic business-building efforts in place of administrative work because the core processes provide the map the organization needs when issues arise.

If you need help documenting your company's core processes, we can help. Check out our Case Study and learn how we helped an entrepreneur get back 5 hours each week by supporting his commitment to systematization and process.
Contributed by our Team Member, Gaby