At Delegate, we believe that the power of one is expanded by the strengths of many. Our mission is to help you do more of what you love to have an even stronger impact on the world.
It is this passion for helping others that drives us internally as a team as well. Each month in addition to our team-wide contribution to our selected charity, we select one team member and support their favorite charity through donation and promotion.
Team Member Julianne's Charity of Choice: The Trevor Project
"I selected the Trevor Project because I think it's invaluable to have resources and support when your own family and friends don't support who you are. The Trevor Project literally saves lives - by helping young people know that they are not alone."
- Julianne W.
A bit more about this awesome charity…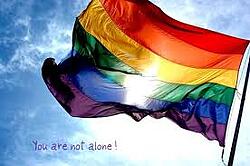 The Trevor Project offers accredited life-saving, life-affirming programs and services to LGBTQ youth that create safe, accepting and inclusive environments over the phone, online and through text. Too many young people don't have the support of family and friends, so this awesome organization works to meet that need – and to let them know they are not alone. They provide their services free of charge, so I'd love to send this donation their way so they can keep helping kids understand that diversity is to be celebrated and they have nothing to be ashamed of.