HELLO | TWELVE, january 2019
TGIF, Happy Friday welcome to a shiny new quarter! A client once said to me, "If I could spend half

as much time on half as many things, I would be twice as effective." This thought while profound, is a trend we see over and over again in our work. The endless wheel-spinning of urgent but lower-value work distracts us, especially in times of growth it becomes amplified because our time is not just focused on innovating but on delivering.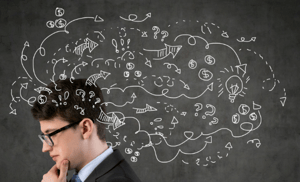 Growth while exciting and validating, can easily disrupt our ability to focus on our single most valuable contribution to the company: our vision. And a company with endlessly distracted Leadership that is not freed up to contribute in meaningful ways cannot lead well or sustain growth over time.

This quarter we are producing a new content series focused on the top 3 challenges we see entrepreneurs face as their companies expand and evolve:
I'm just too busy to grow and am constantly spinning my wheels!

I have too many ideas, but not enough follow-through to actually implement them!

I'm too busy "buffering" all week to get any real or meaningful work done!
If this sounds like you, fear not, we got you and we get you! In our new article series, we will share strategies to solve and put you back in the driver's seat of your company. You can grab our FREE content HERE.

Here's to another great quarter together doing our most meaningful work, and creating the space to make the most impact we can in the world.



Have an awesome month!
Emily