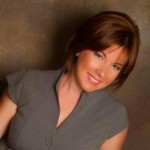 Happy October! Q4 is upon us and here at Delegate, the start of Fall marks the start of heavy sales work for me and my team this year.
In a business that has been built almost exclusively by word of mouth and referrals, having to become more intentional with our sales efforts makes we want to hide in a dark corner and eat LOTS of candy! I share this with you because like any boot-strapping entrepreneur- no matter how scary the task, I am committed to putting on a brave face and figuring it out as I go. That means lots of masterminding with peers, lots of reading and lots of creative research and development with my team.
It also means re-framing the way I think about selling. Dan Pink writes in To Sell is Human, "Like it or not, we're all in sales!" It's just one of the many hats we have to wear each day. I choose to approach it with positivity and integrity- selling services that I know serve people and make a difference in their lives. In this way sales just becomes a socially conscious way of balancing money making and helping your customers get what they want and need! Dust off that sales hat and make it an awesome month!
- Emily