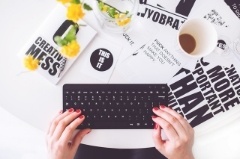 5 Tips for Being Efficient


Contributed by our Team Member, Melissa
Can you walk and chew gum at the same time? If your answer is yes, then YOU can be efficient. Being efficient means being intentionally as productive as you can without wasting energy or effort.
Below are 5 steps you can take towards being efficient.