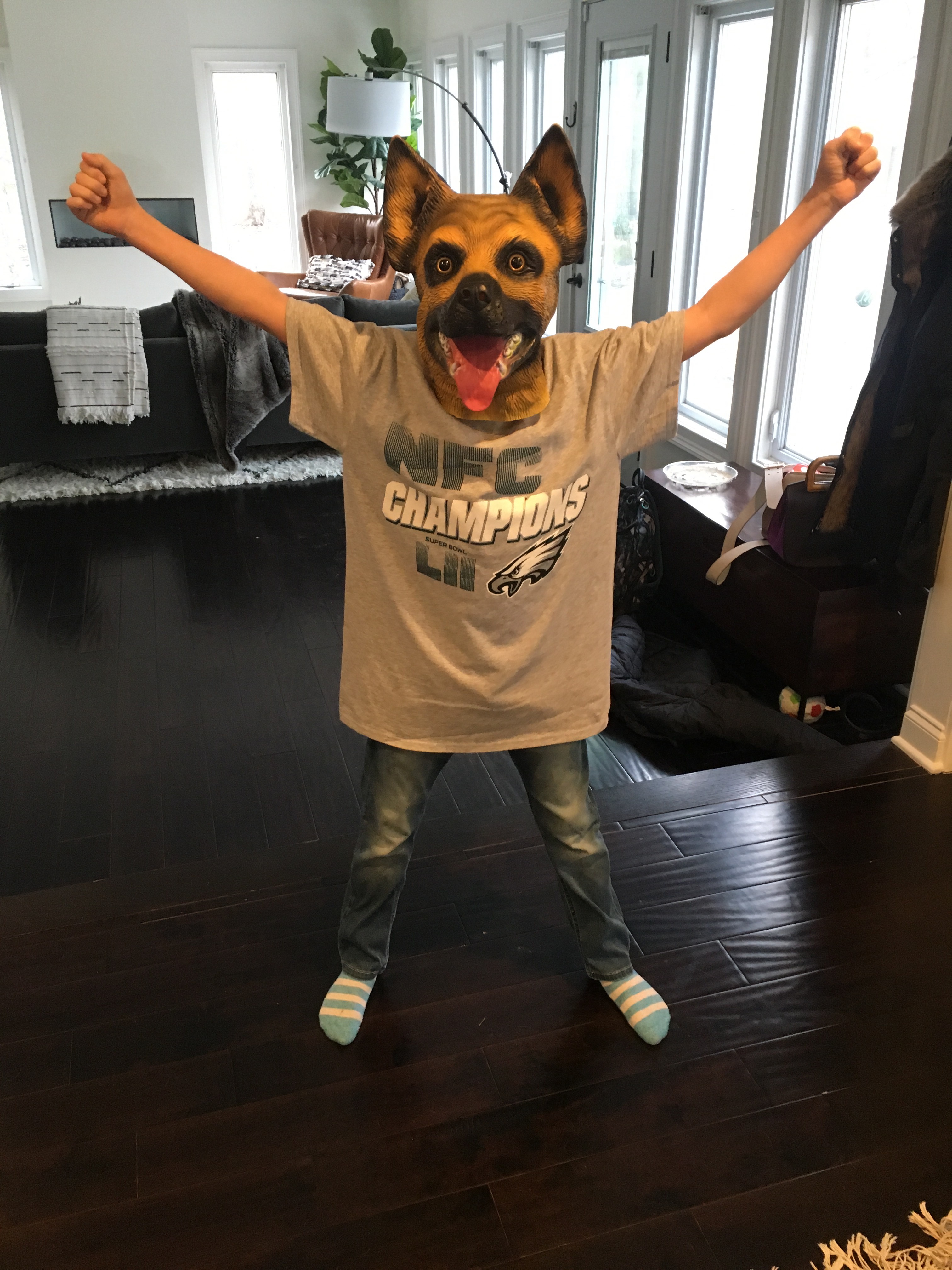 It's an e
xciting start to the weekend
here in Philadelphia.
Our Eagles are Super Bowl bound
, and our city's energy level is at an unprecedented height. To the right, my son- Underdog Nathan- headed off to school today. :)
I've been a rabid Eagles fan my entire life. Growing up, I remember the days of Buddy Ryan. My grandmother, a die-hard Iggles fan, used to sit outside in her green satin embroidered Eagles jacket listening to the game on the radio and cheering on our team. Even before I really understood the game, I had an ingrained love for the Eagles and the sport.