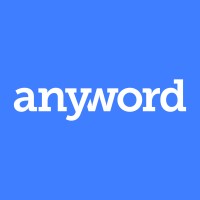 LOVE | TWELVE, JUNE 2021
Take the guesswork out of copywriting with the help of AI. Anyword is a powerful AI engine for generating copy to drive conversions. Anyword's AI copy generator was trained on $250M worth of ad spend, using data from some of the world's leading brands.
The platform is unique as it utilizes multiple language models along with its own proprietary models to create a platform that is built to bring in real results. Generate or improve on ideas for social media posts, ads, website pages and emails. Anyword's Predictive Performance Score shows you what's most likely to work, cutting down testing costs and saving time and resources.
Anyword accelerates workflows by generating multiple marketing copy variations at scale so you can get more done and move on. Different channels require different messaging so Anyword's AI Copywriting Platform lets you generate messages that are tailored to specific platforms, and helps you perfect them so the right people take notice.
Anyword also lets you brainstorm text variations and messages and helps you come up with ideas, even if your brain is drawing a blank. Available as a free 7 day trial after which the Starter plan is $19 per month. Pro, Premium and Custom plans are also available and include more advanced features.