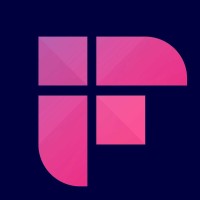 LOVE | TWELVE, AUGUST 2021
Fireflies makes it easy to record, transcribe, and organize all your team's meetings in one place and works across any web-conferencing platform. Whether it's important sales calls, recruiting interviews, or team meetings, they got you covered!

It's easy to invite the Fireflies video conferencing bot to your meetings to record and share conversations. With Fireflies you can transcribe live meetings or audio files that you upload and skim the transcripts while listening to the audio afterwards. You can also add comments or mark specific parts of calls to quickly collaborate with teammates on important moments from your conversations. Fireflies integrate with many of the apps and web services you use every day. Their English transcription system is trained specifically for conversations & meetings across a wide variety of industries and accents. Fireflies is said to pass key accuracy benchmarks and has a 90% accuracy for most types of meetings.

Fireflies pricing starts with a free plan which includes shareable links and 3,000 minutes of team storage. The Pro plan is $10/month and allows you to transcribe meetings and audio files. It also includes 8,000 minutes of team storage. The Business plan provides everything included in the lower based plans and more for $19/month and it includes unlimited storage. For those who require even more functionality, the Enterprise plan is available for a custom price and includes a dedicated account manager.

For more information, visit https://fireflies.ai.