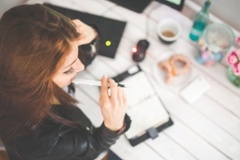 If you're always on the lookout for something to save you time around delegation, Strategic Coach® and Delegate Solutions may have the answer.
In our work supporting entrepreneurs, we have found Strategic Coach's Impact Filter tool to help both you and your team understand the results you are looking for and take the burden of those tasks away from you.
First, let's talk about why The Impact Filter™ is valuable in delegation. This tool allows you to get the project out of your head and specify what you want the ideal result to be. With everything broken down and clear results in front of everyone, your team can take over, having everything they need to get started.
Doing this simple pre-work allows you to save time explaining what you want because they already know.