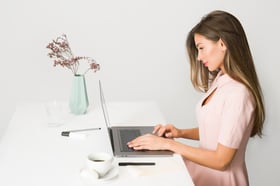 How Much Time Can an Executive Virtual Assistant Really Save You?


Contributed by our Team Member, Mackenzie
Knowing that an Executive Virtual Assistant at Delegate Solutions can help with various administrative tasks is the first step in really understanding how much time an executive virtual assistant can save you.
Inbox management, scheduling meetings, coordinating travel and trips (for business and pleasure), and creating & implementing processes to the daily, weekly, and monthly items within your business are the most easy to relate to.