Trained Backup


Contributed by our Team Member, Tara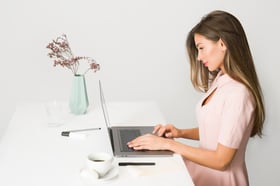 Let's say your virtual assistant decides to take a well deserved trip to the tropics. What happens to you? Does everything fall apart, leaving you stranded, ultimately imploding your business around you in one fail swoop?
Maybe, but then again maybe not! Not if you are working with a virtual assistant who has trained backup. What is trained back up, you might ask? Well, it is just what you may think it is. Here at Delegate Solutions we make sure to cover all of the bases when we begin working with you. Not only are you assigned a dedicated team, but that team is given a dedicated person to learn your business right along with them. If your team were to take a vacation or even be out sick, the trained backup would jump right in. They would be up to date on what is being worked on and the processes and procedures you have put in place with your VA.
At Delegate, you would never be left stranded to fend for yourself. Having trained backup is something we pride ourselves on and not something you will find from most VA companies. This can give you the piece of mind that you are always covered, no matter what lies ahead.