LOVE | TWELVE, AUGUST 2018
Asana Timeline Dependencies:Asana has added a helpful new feature – timeline dependencies.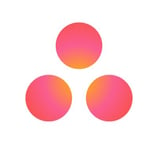 When you're planning a new marketing campaign, product launch, or other cross-functional project, the sequence of work is just as important as the work itself.
With Timeline in Asana, you can map out your project plan to see how all the work fits together. And with recent improvements to Timeline, you can now draw dependencies between tasks. As you spot timing conflicts, you can adjust dates right on Timeline so you feel confident in your project schedule. Then as work gets underway, teammates will know when dependent work is completed so they can start their tasks.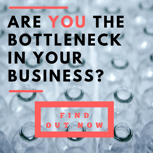 The Bottleneck Diagnostic - Delegate's quick 5 question diagnostic survey will help you swiftly identify which type of bottleneck is occurring in your business. The goal is to identify patterns and deploy solutions based on specific behaviors. You may fall into several categories and will receive email responses based on each type with corresponding solutions.