LOVE | TWELVE, SEPTEMBER 2019




Automation Agency is an Australian-based online solution for all things marketing, web, branding, graphic design, and much more. Imagine hiring a graphic designer, a webmaster, a Wordpress developer, a marketing consultant and an automation consultant, and having to meet with them to discuss projects. Sounds expensive, daunting and time-consuming, right?
Automation Agency can handle all of those roles, as well as others, all with quick turn-around time and a satisfaction. Starting at $249/month, concierge members get unlimited access to technical and design tasks done by experienced programmers and designers.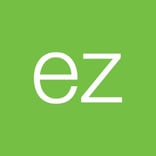 EZCater.com - If you host business lunches or events frequently and are looking for a fool-proof go-to for catering options, try out EZCater.com. EzCater is like the Amazon of the catering world. Once the meeting/event location is entered, EZCater comes back with all available caterers in the area, and allows online ordering at the click of a button. Reviews are available to ensure a quality experience. Order with full confidence that your organization will have a wonderful catering experience!