LOVE | TWELVE, AUGUST 2021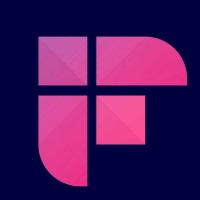 Fireflies makes it easy to record, transcribe, and organize all your team's meetings in one place and works across any web-conferencing platform. Whether it's important sales calls, recruiting interviews, or team meetings, they got you covered!

It's easy to invite the Fireflies video conferencing bot to your meetings to record and share conversations. With Fireflies you can transcribe live meetings or audio files that you upload and skim the transcripts while listening to the audio afterwards. You can also add comments or mark specific parts of calls to quickly collaborate with teammates on important moments from your conversations. Fireflies integrate with many of the apps and web services you use every day. Their English transcription system is trained specifically for conversations & meetings across a wide variety of industries and accents. Fireflies is said to pass key accuracy benchmarks and has a 90% accuracy for most types of meetings.

Fireflies pricing starts with a free plan which includes shareable links and 3,000 minutes of team storage. The Pro plan is $10/month and allows you to transcribe meetings and audio files. It also includes 8,000 minutes of team storage. The Business plan provides everything included in the lower based plans and more for $19/month and it includes unlimited storage. For those who require even more functionality, the Enterprise plan is available for a custom price and includes a dedicated account manager.

For more information, visit https://fireflies.ai.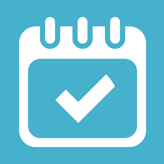 Eventable is a calendar-based marketing platform with built in tools, workflow solutions, and analytics that delivers an amazing user experience and works with every calendar on any device. Eventable's platform has helped thousands of businesses tap into the calendar as a marketing channel. By reaching customers through the calendars they're checking a dozen times every day, brands can drive true engagement and bolster customer retention.

Features Include:
Customized Notifications via the Calendar
Go beyond the default 15-minute "calendar reminder" by personalizing the message and exact time the alert pops up on your customers' devices.

Dynamic Updates
Last minute change of venue? Have an updated coupon code? Easily send updates to customers' calendars in real-time. Simply edit your event and all the changes are sent out automatically.
Location-based Targeting
Want to direct all your customers to their nearest store location for a national sale? Or limit a regional event to just your city? Eventable's geotargeting makes it all possible.
Personalized Event Placements
Our recommendation engine identifies customer personas and picks which of your events are most relevant for each individual.

Eventable has two pricing options. The Starter plan is $20/month and allows you to share feeds of events with customizable add to calendar buttons. The Enterprise plan includes everything in the Starter plan with customizable pricing, it includes features such as audience targeting, CRM integrations, and dedicated support. Both plans include online and email support, as well as an unlimited number of events and number of subscribers.