LOVE | TWELVE, MAY 2021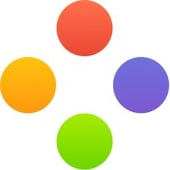 Always have an accurate Slack status with Holopod.

Holopod
automatically manages your status, syncs with your calendar, your vacation and office hours, and ensures your team knows your status. It reduces distractions and helps teams collaborate more effectively. Deliberately plan uninterrupted blocks of focus time, collaboration time, and self-care to make sure every day is your most productive. Your status will automatically update based on your plan for the day. Snooze notifications when you need to focus. Choose which statuses will trigger do-not-disturb on Slack to focus without FOMO.

Your team will know you're heads down, and you won't be bombarded by dings. Get insights into your day. What makes a great day for you? Holopod provides insights into how you're spending your time - including how much focus time, and how much time in meetings. Holopod builds a personal work profile that helps you optimize for your best days at work. Also available for desktop but for Mac only right now. Currently Holopod is $25/mo for teams of 10 ($2.50/user/month), and $50/mo for larger teams that need some additional features and onboarding help. It's completely free to trial for 1 month, with unlimited seats. - https://holopod.com/slack-app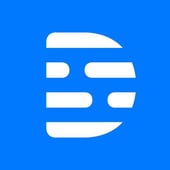 Descript offers a simple way to get started podcasting with a collaborative audio/video editor that works like a doc. It includes transcription, a screen recorder, publishing, full multitrack editing, and some mind-bendingly useful AI tools. The layout is simple, streamlined and not difficult to learn.
Descript is a desktop app compatible with both Mac and Windows OS, but because it is cloud based it will require a stable internet connection. With features like screen recording, transcription, remote recording, video editing, overdub and filler word removal, you'll be able to more easily produce clean professional podcasts.Collaborate with team members on audio and video projects, publish projects anywhere and share with anyone for easy viewing and listening. Create eye catching audiograms for sharing to social media. Descript is free to use to record/edit/mix one project with up to 20 screen recordings and 3 hrs of transcription time. Upgrade to the Creator package for $12 per month or the Pro package for $24 for even more features. An Enterprise level package is also available for custom needs. https://www.descript.com/