LOVE | TWELVE, NOVEMBER 2019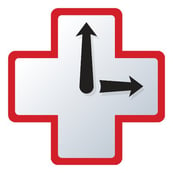 Rescue Time With so many distractions and possibilities in your digital life, it's easy to get scattered.
Rescue Time helps to understand your daily habits so you can focus and be more productive. Once installed onto users computers and mobile devices, Rescue Time runs securely in the background and tracks user habits.
Rescue Time returns daily and weekly reports that reveal exactly how much time users spent online, in their inbox, and on apps. Users can set limits on the amount of time they want to spend on any app and Rescue Time will alert them when time is up. There is a free individual version, as well as paid small team and enterprise plans.
ReserveBar With the holidays coming up quickly, we are looking for a unique corporate or personal gifting opportunities. ReserveBar's motto: "Good Spirits. Delivered" – represents both their philosophy of sharing the best of times with their loyal customers and their promise to deliver premium spirits (as well as champagne and wine) to customers family and friends.
They invite their loyal customers – to enjoy the Great American Heritage of toasting good times with family and friends, by giving the best of premium, reserve spirits, wine and champagne as the perfect gift for any holiday, occasion or celebration.