LOVE | TWELVE, APRIL 2021
Time tracking instantly improves your focus and productivity. When you know your time use is being measured and you are being held accountable, you automatically become more productive. Users of Time Doctor report a 22% increase in productivity. Pop-up alerts remind you when you stray into time-wasting websites. Daily time reports show you your metrics for the day. Set yourself a target and try to beat it. Dashboards make tracking your time easy. See at a glance the tasks, clients, and distractions that use up the most time.
Time Doctor is fully customizable and you can turn features on and off as needed. Offering 50+ integrations and integrating with all leading project management tools, Time Doctor is available for Windows, Mac, Linux, Android, iPhone and Chrome app. Test it out a 14 day free trial of any of their three plans, after which you can purchase the basic plan for $7 a month, standard plan for $10 a month or premium for $20 per month. https://www.timedoctor.com/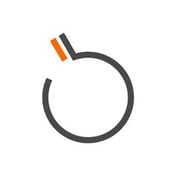 Build better business relationships with video messaging. Instead of relying on faceless, typed-out text, BombBomb helps you communicate more effectively by sending personal videos.
When you communicate through text alone, it's hard to build real relationships. That's because typing out your ideas takes long, and it's hard to convey trust and empathy. Deliver your message in person with BombBomb.
BombBomb's software lets you record and send videos directly to anyone from your computer or smartphone (iOS and Android). No special software or cameras are required. If you know how to send an email, you can send a video with BombBomb. Record your face, your screen, or both. Send videos wherever you already send text and email. See who played your video, and when. Share your video link anywhere. A free two week trial with BombBomb is available or upgrade to Essentials for $29 a month or Plus for $49 a month (including additional features and integrations. An Enterprise level plan is also available. https://bombbomb.com/