HELLO | TWELVE, JUNE 2021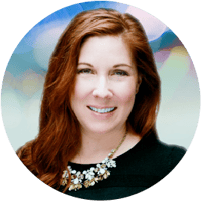 TGIF and welcome to the unofficial start of summer! My birthday landed on Memorial Day this year, and we were blessed with great weather to celebrate another year in the books. Speaking of books, I've been busy plugging away at my upcoming book, A Culture of Delegation™ which is due out next year (yay!). But if you're looking for some solid content on delegation now, I'm excited to announce that we are launching our first-ever LIVE E-Course: The Elevation Quarter™!!!
As a lifelong learner, I'm taking everything that I have enjoyed in various courses and applying that to ours- live facilitated learning, small group breakouts, exercises, habit trackers, accountability and scorecards- just to name a few! Our workshop is based on our e-workbook, The Elevation Freedom Guide™ (which has had several hundred downloads already!!), and we are making it teachable, impactful and experiential. With a small group of likeminded group of entrepreneurial peers, you can spend the quarter focusing on elevating yourself and your time in a way that is repeatable and reliable.
I'm so passionate and excited about our workshop because it allows us to help even more people create the freedom to do what they love and have a big impact. We are putting our heart and soul into producing this course, so you can expect to see our commitment to excellence with exceptional content, delivery, and learning. We plan to start cohorts monthly, with our first cohort kicking off July 7th. We'd love to see you there and be part of your freedom story! More info below.